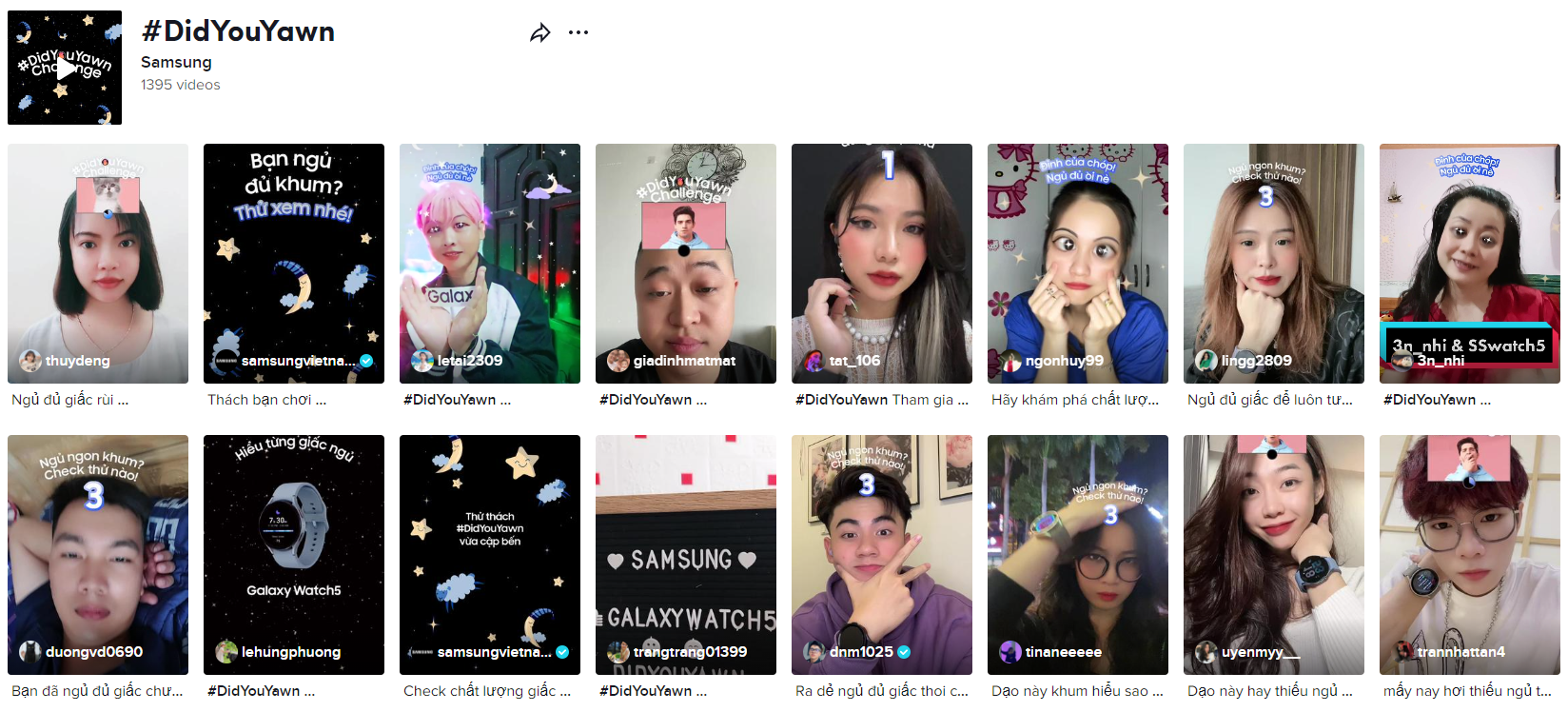 During the challenge, participants are required to record a clip and post it on the Tiktok app using the hashtag #DidYouYawn #YawSleep #GalaxyWatch5. The presence of two popular TikTokers such as Nhat Minh and Thu Thor also helped this challenge receive a lot of interest and participation from all ages.
During the nearly one-month challenge, there were a total of 329,389 valid videos from more than 177,000 accounts, including 9,080 videos using the DidYouYawn filter on TikTok. The prizes for this challenge are divided into three categories, namely the Creativity Award, the Spirit Award and finally the Impression Award for the best 6 videos.
After passing video censorship and detailed evaluation based on each criterion set by the challenge, Samsung would like to announce the winner of the Innovation Award for the Hashtag Challenge. #DidYouYawn Already belongs to the owner of the TikTok account named "letai2309" The Creative Award Winner will receive a gift set worth VND 16.97 million including Samsung Galaxy Watch 5 Pro worth VND 11.9 million and Samsung Galaxy Buds2 Pro worth VND 4.98 million.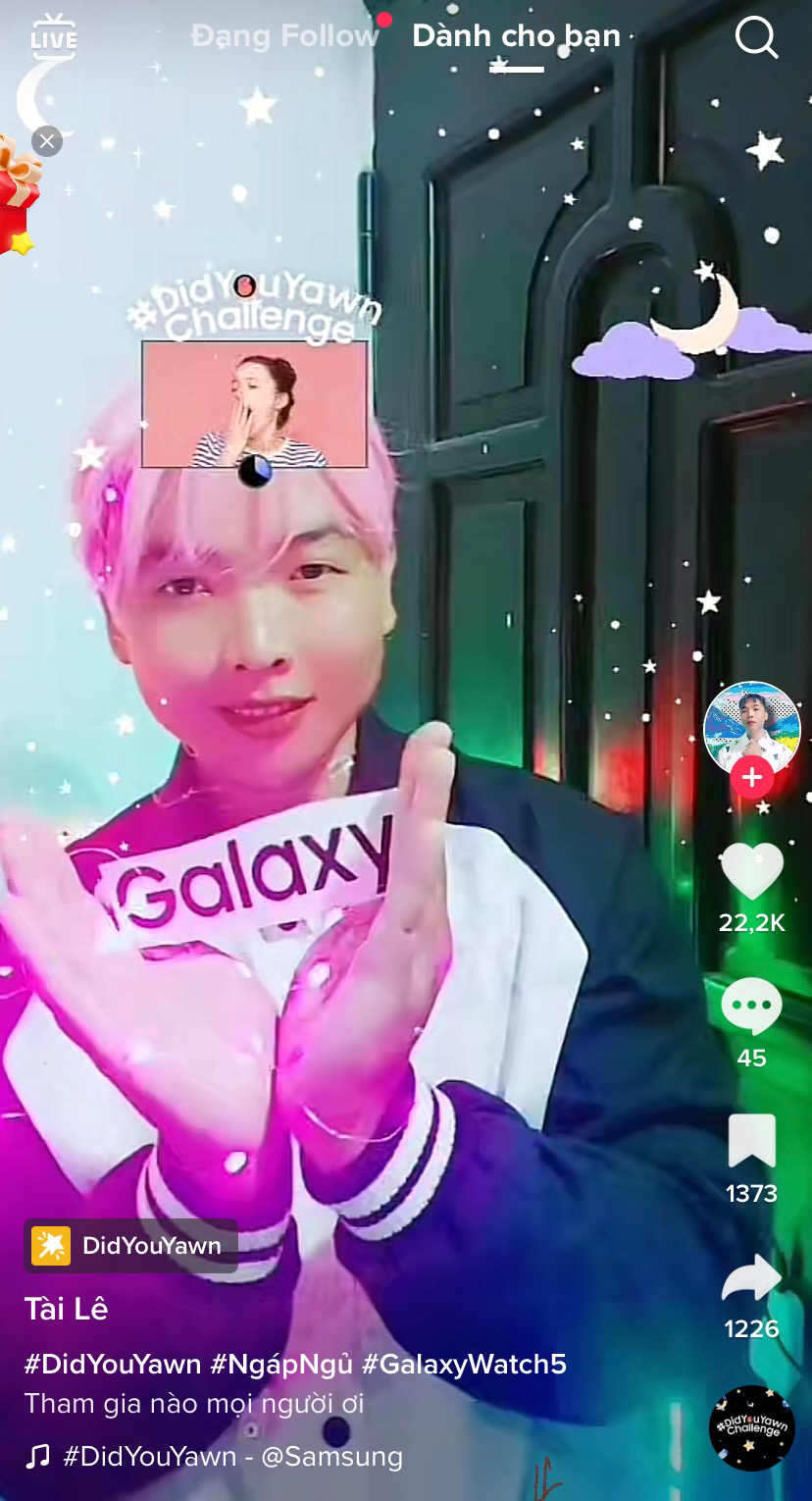 In addition to the video that wins the first prize, which is the Creative Award, the Than Thai Award will be awarded to two competition videos that meet the challenge criteria as well as make progress in acting that helps the content as well as the theme. The body text in the video is highlighted. The Spirit Prize is a 40mm Samsung Galaxy Watch5 worth VND 6.49 million which will be awarded to the TikTok account owner named "lehungphuong" and account owner "ngonhuy99".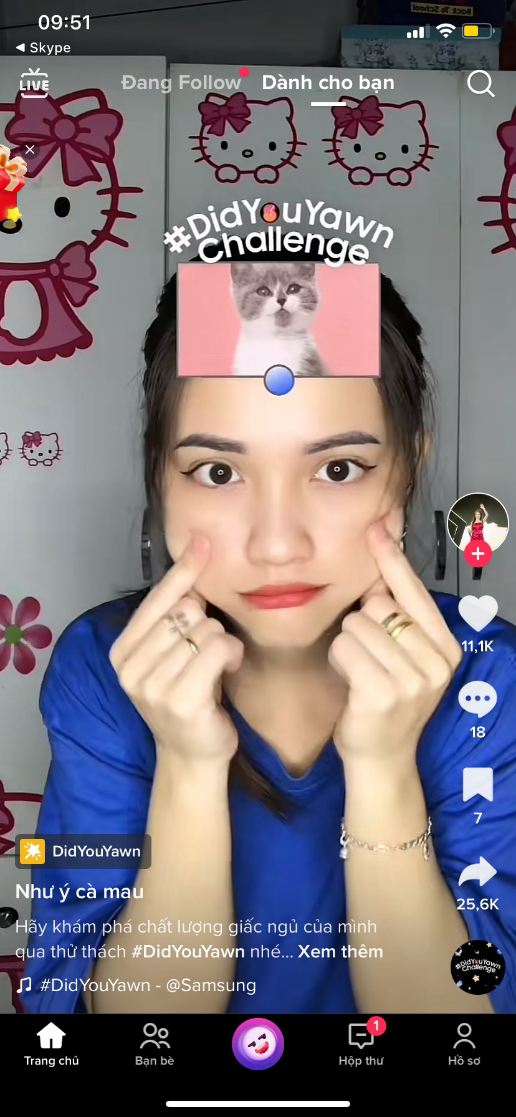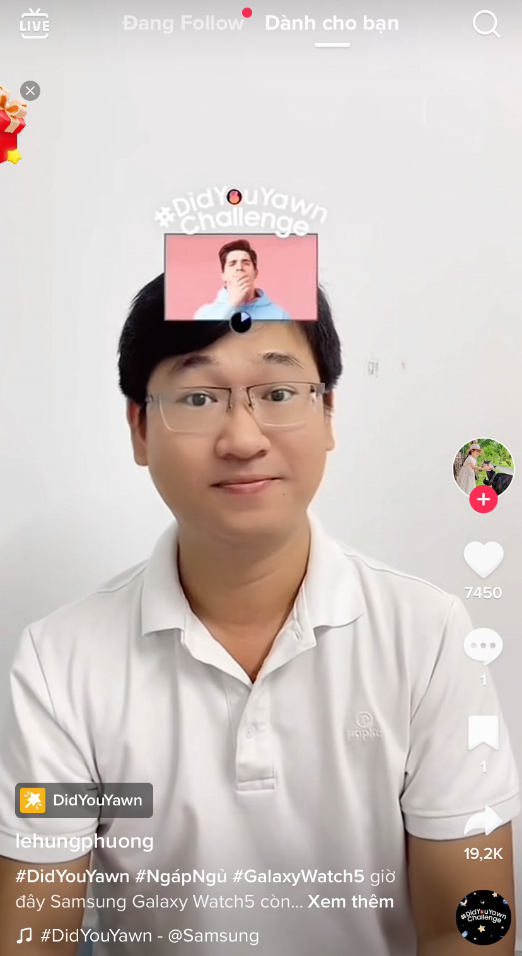 The last prize is the impression prize given to three account holders who are "giadinhmatmat", 3n_nhi" and "trangtrang01399", respectively. Each person will receive a gift of a Samsung Galaxy Buds2 Pro headphone product worth VND 4.98 million.
Hashtag challenge #DidYouYawn This time, Samsung wants to raise awareness of sleep in life as well as introduce the best features available in the Galaxy Watch5 series products to help users better understand the uses and conveniences of their products.
View more products over here.