The iPhone 14 Pro and iPhone 14 Pro Max were the first iPhones with an always-on display. Android phones have had this feature for a long time.
Apple wants to add functionality to the iPhone, but many people don't like this feature because it's too bright and can't be changed at will. In iOS 16.2, Apple seems to be fixing these bugs by adding more options.
Feature changes always appear from iOS 16.2 beta 3
In the latest iOS 16.2 beta 3 update, you can now disable the always-on wallpaper.
You can also choose whether or not you want to see notifications.
The new feature may be added to iOS 16 in the next official update.
Apple has started making the iOS 16.2 beta available to developers and others who have access to it. One of the most significant changes in this software update is the addition of two options for the always-on display. Previously, there was only one option to turn the feature on or off completely. Users now have the option to enable and disable wallpapers in the background and notifications.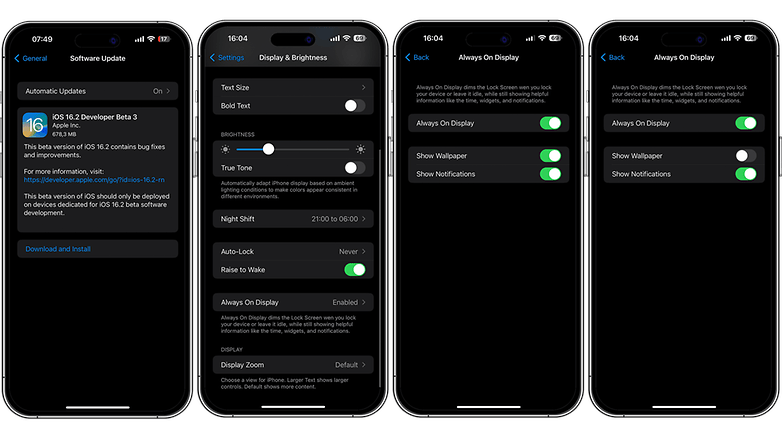 If wallpapers are disabled on a device running the latest iOS 16.2 beta, any color images will be removed. This will leave a black background on the lock screen, showing only the time and widgets. Also, if you turn off notifications, any content pushed to the bottom will disappear, whether or not the wallpaper option is enabled.
No one knows for sure if these options are final. Apple may change or add features at any time. But since we already have the third beta of iOS 16.2, it is safe to say that these features will continue until the official release.
Related post