Refresh
Asus TUF Dash F15 with RTX 3070 is now under $1,000!
Right now, this Asus TUF Dash F15 with an RTX 3070 GPU has dropped to just $999. Down from the usual $1,499, that means you get to pocket $500 on a gaming laptop that boasts a 12th Gen Intel Core i7 CPU, 16GB of DDR5 RAM, and a 512GB PCIe SSD. With that kind of power under the hood now for under $1,000, this is one of the best early Black Friday laptop deals we've seen.
This 2022 model is a step up from the Asus TUF Dash F15 we reviewed. We were already impressed by its striking design, competition-beating battery life, and its ability to remain cool while gaming. This time, it comes with even greater specs, and even includes a webcam. Its LED display is quite dim, reaching only 250 nits of brightness, but its specs more than make up for this.
Asus' TUF Dash line of gaming laptops are known for their incredible value for the money, but it's hard to find these kinds of specs for under $1,000.
Acer Predator Helios 300 with 12th Gen Intel i7 is now under $1,000!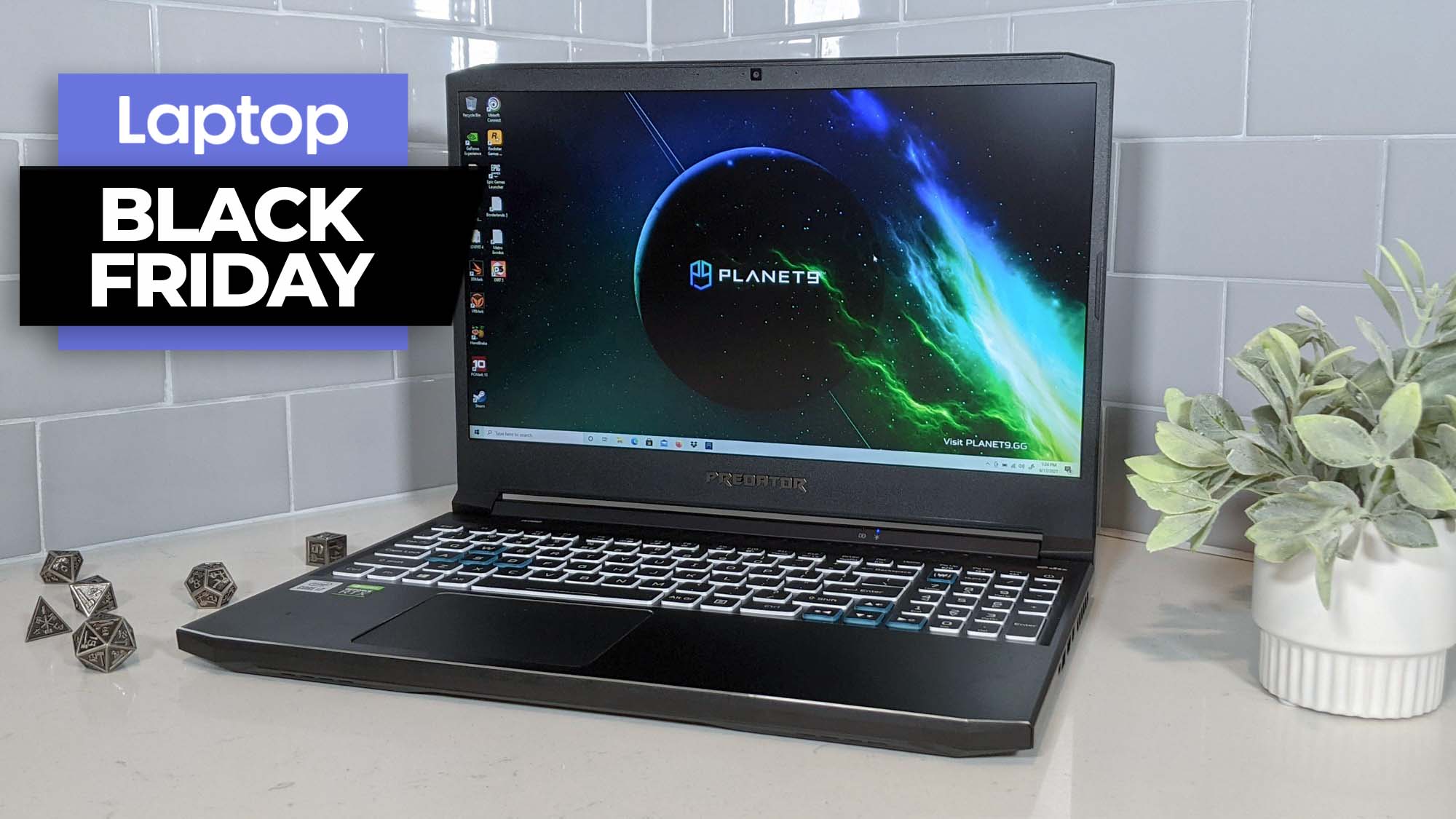 Early Black Friday laptop deals can't stop, won't stop! At just $999 at Best Buy, the Acer Predator Helios 300 is packed with potent specs that make it one of the best gaming laptops under $1,500, thanks to this deal. The Predator Helios 300 comes with a 15.6-inch (1920 x 1280) 144Hz display, 12th Gen Intel Core i7-12700H CPU, 16GB of RAM, 512GB SSD, and an Nvidia RTX 3060 GPU with 6GB of dedicated video memory. That 144Hz ensures you will enjoy smooth, tear-free gaming.  
Weighing 5.3 pounds, the Helios is a big betty ready for battle. It isn't every day a gaming laptop with a 12th Gen Intel Core i7 CPU and an Nvidia RTX 3060 GPU drops even a penny below $1,000, so don't hesitate to pick up the Acer Predator Helio 300 for $999 at Best Buy (opens in new tab).
Dell XPS 15 is $700 off!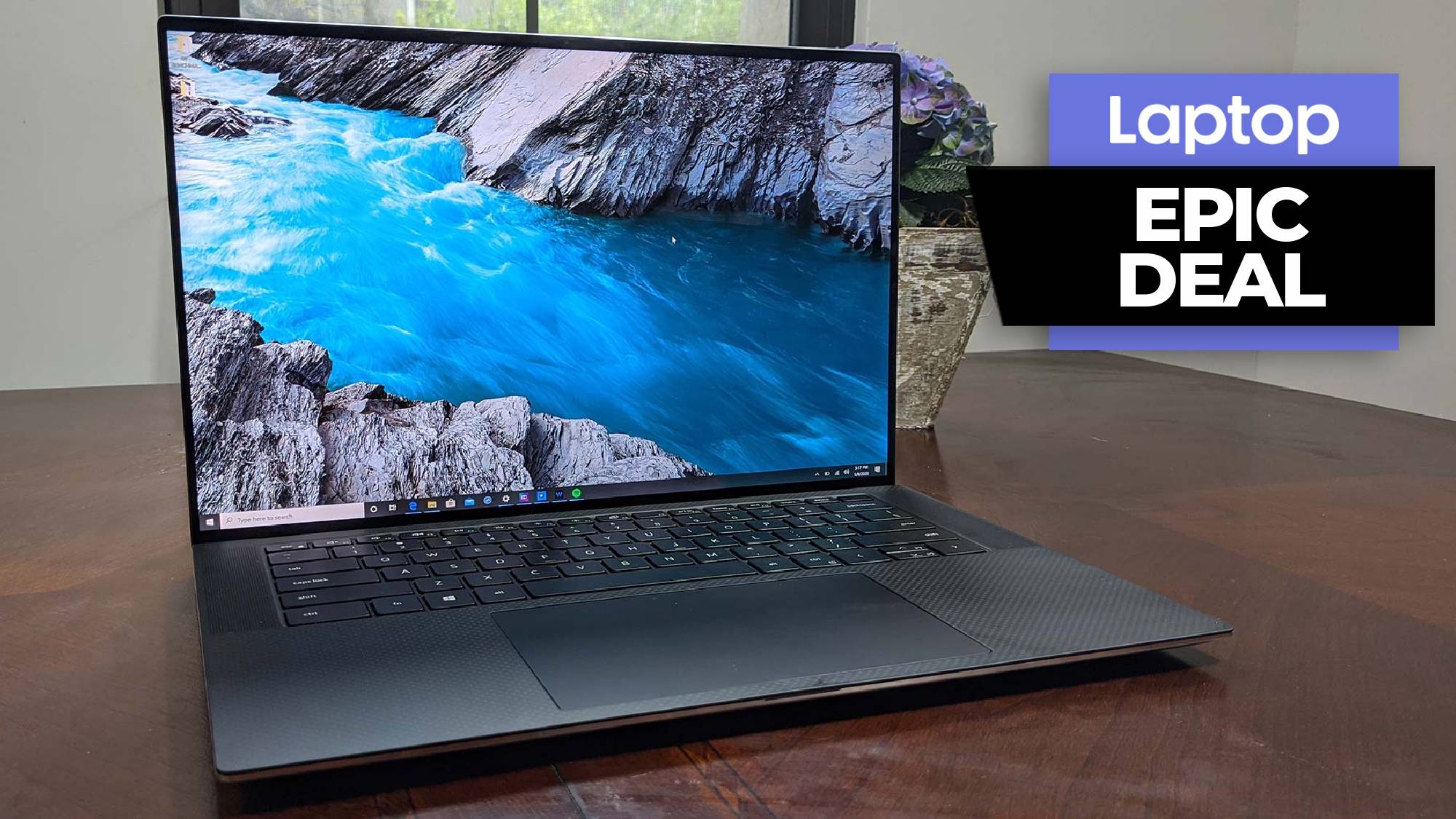 Dell's XPS lineup remains one of the best and most dependable collections of Windows laptops on the market and this Dell XPS 15 is no exception. 
Powered by a top-of-the-line Intel 12th Gen Core i9-12900HK processor, an Nvidia GeForce RTX 3050 Ti GPU, 32GB of RAM, a 1TB SSD, and featuring a gorgeous 15.6-inch 3.5K OLED touchscreen, this is a perfect match for a content creator or anyone with demanding needs that doesn't want to turn to a full workstation.
Currently available for $700 off at Dell (opens in new tab) this Dell XPS 15 is a fantastic value and an early Black Friday deal worth snapping up if you are in the market for a powerful Windows laptop.
The best business laptop dips under $1,400!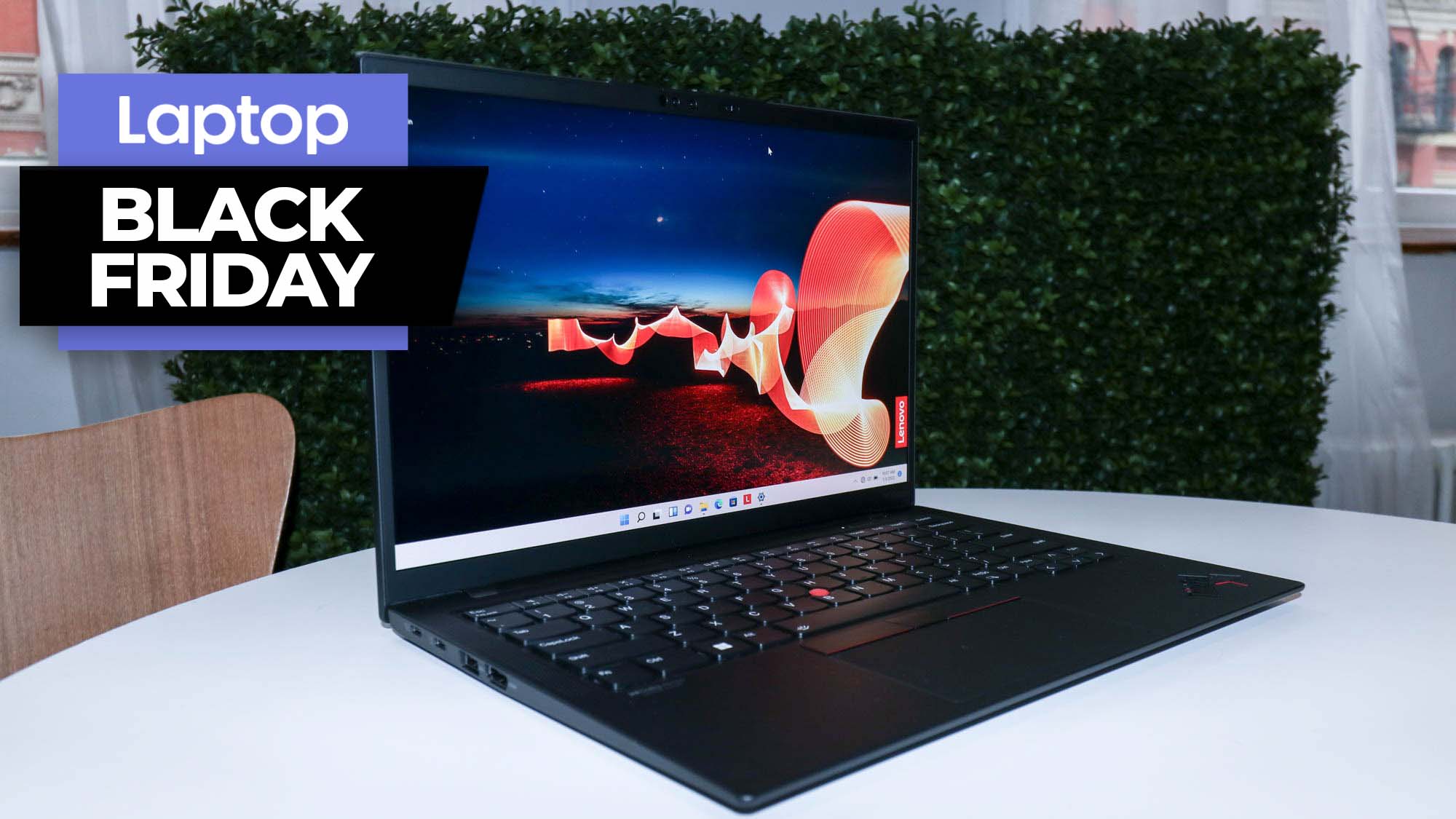 Now you aren't really saving $1,550 as Lenovo has a habit of putting somewhat outrageous pricing on its site, but this is a $439 savings on the same model over at Amazon, which is a solid value on what is unquestionably one of the best business laptops.
You are getting a 14-inch WUXGA (1920 x 1200) IPS display with an anti-glare coating, a powerful Intel 12th Gen Core i5-1240P processor, 16GB of RAM and a 512GB SSD. A built-in fingerprint reader helps keep your files secure, while allowing you to log in quickly and easily. 
Weighing just 2.48 pounds, you'll barely notice the X1 Carbon in your bag. Battery life is the one real trade-off, coming in at 8 hours and 48 minutes in our testing, we like to see something over 10 hours. If you can accept that, the Lenovo X1 Carbon Gen 10 at $1,359 from Lenovo (opens in new tab) is a strong value for business laptop shoppers.
Lowest price ever on AirPods Pro 2!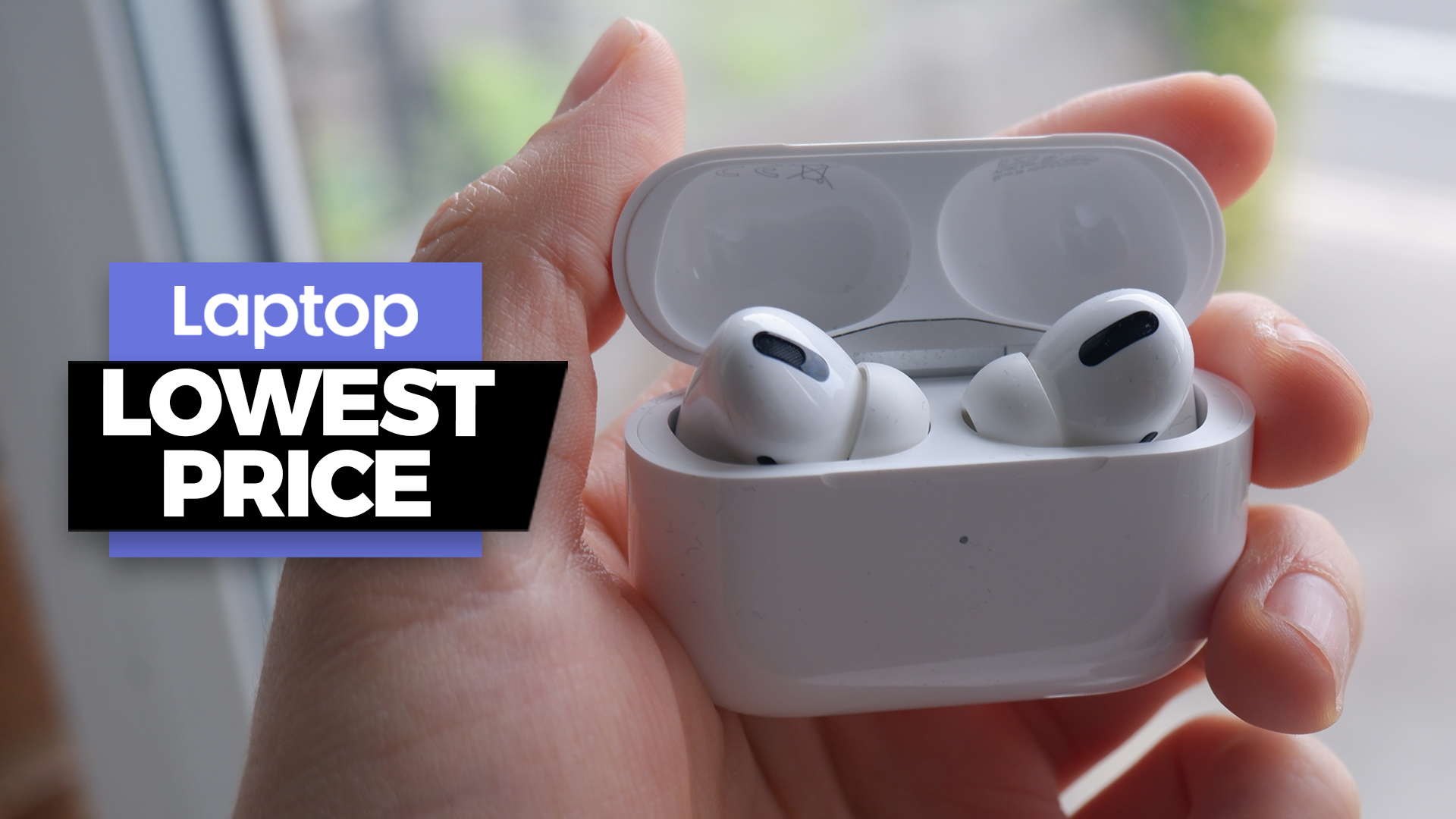 Sure, it's only a $15 discount, but that is the biggest price drop we've seen on the AirPods Pro 2 since they launched in September. Given our 5-star (out of 5) review for the AirPods Pro 2, we are happy to recommend them without a discount, so any savings makes them even more enticing.
The addition of Personalized Spatial Audio, which creates a unique profile based on the size and shape of your head and ears, ensures a more personalized sound experience — a welcome feature for audiophiles. Speaking of audiophiles, the new custom-built driver and amplifier pair with the onboard H2 chip to deliver deeply immersive sound quality with plenty of warm depth and crisp fidelity to the mids and highs. The adaptive EQ also helps here too, by tuning the music in real-time, based on the earbud fit.
For Apple users there is little question this is the best choice for you with seamless pairing, far better battery life than the original AirPods Pro with up to six and a half hours on a charge and another 30-34 hours with the wireless charging case. Don't hesitate to scoop up the AirPods Pro 2 for $234 at Amazon (opens in new tab) today.
Powerful Alienware Ryzen 9 RTX 3070 gaming laptop crashes to $1499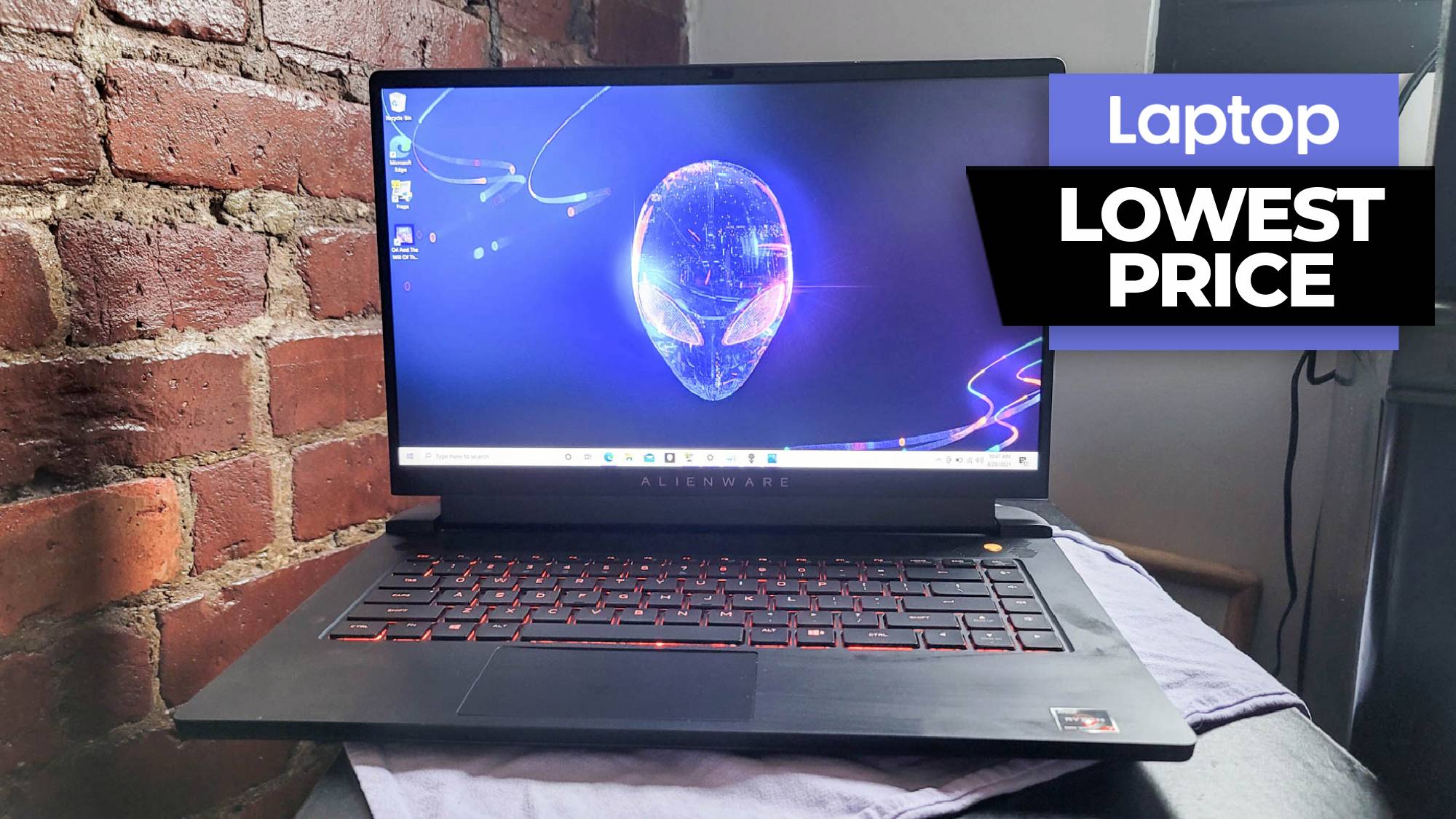 At $950 off, the RTX 3070 Alienware m15 Ryzen Edition R5 is the best gaming laptop for the money. 
In our Alienware m15 Ryzen Edition review, we gave it 4 out of 5 stars for its solid overall and gaming performance. This powerful configuration is suitable for intense gaming. This laptop features a 15.6-inch 1080p 360Hz display, AMD Ryzen 9 5900X 8-core CPU, 16GB RAM and 1TB SSD. 
If you want to seriously level up your gameplay with RTX 3070 power, don't miss this unbeatable Black Friday gaming laptop deal.
Thin and light RTX 3050 Ti gaming for under $1,200!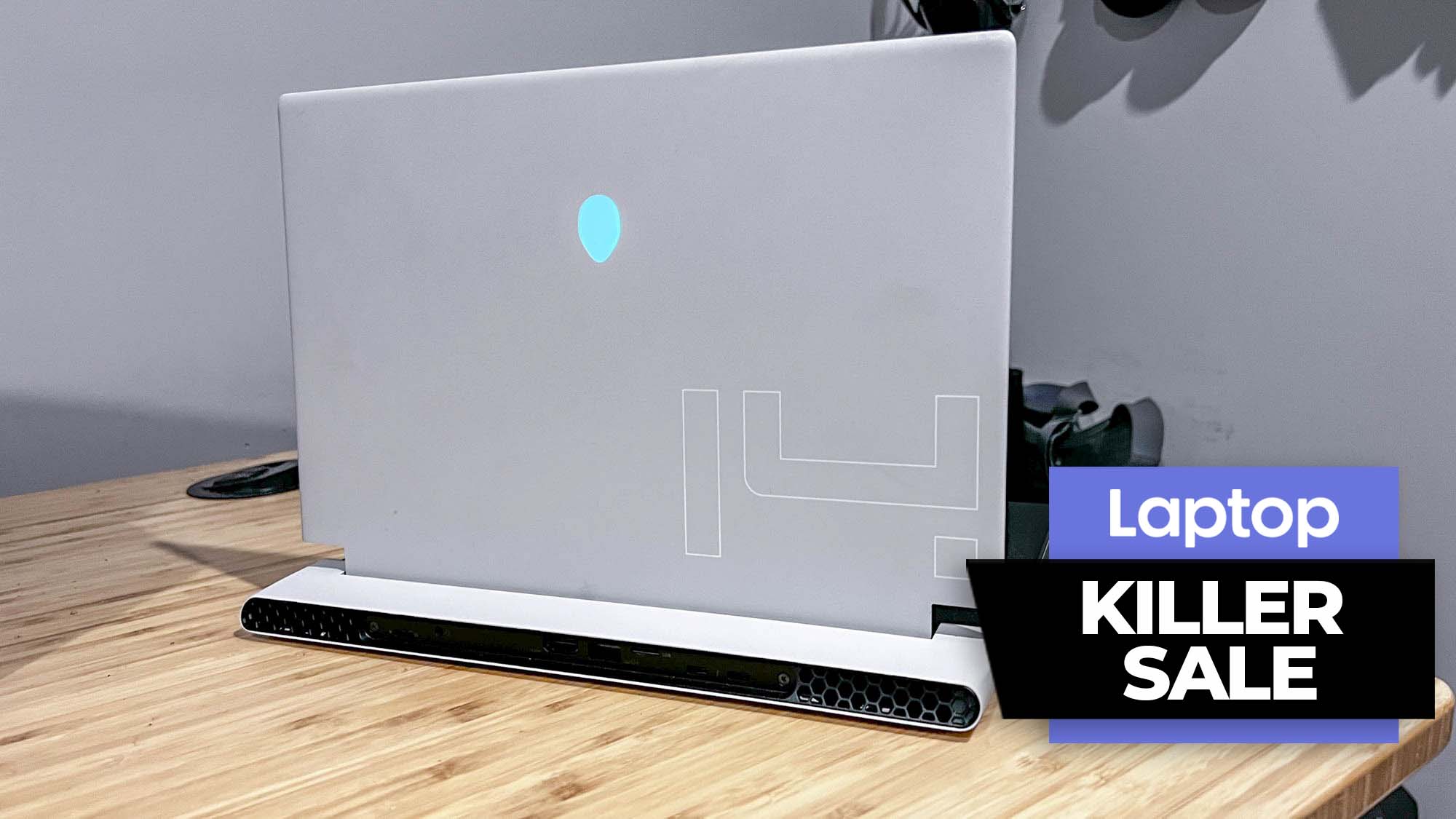 Our reviewer awarded the Alienware X14 R1 4 out of 5 stars and praised its sleek design, great overall and gaming performance, and solid battery life. Their only concerns were the display coming up just shy of the DCI-P3 color gamut average for premium laptops (77.7% vs. 81.6%) and the high starting price, so this deal eliminates one of the two.
One of the thinnest gaming laptops available at just 0.57-inches thick, the X14 R1 still packs some powerful specs—featuring an Intel Core i7-12700H CPU, 16GB of RAM, an Nvidia GeForce RTX 3050Ti GPU, 512GB of SSD storage, and a 144HZ FHD (1920 x 1080) display.
Scoring this sleek gaming laptop for under $1,200 from Dell (opens in new tab) right now is one of the best deals we've seen on a premium gaming laptop so far.
17-inch Vivobook with Intel 12th Gen falls below $500!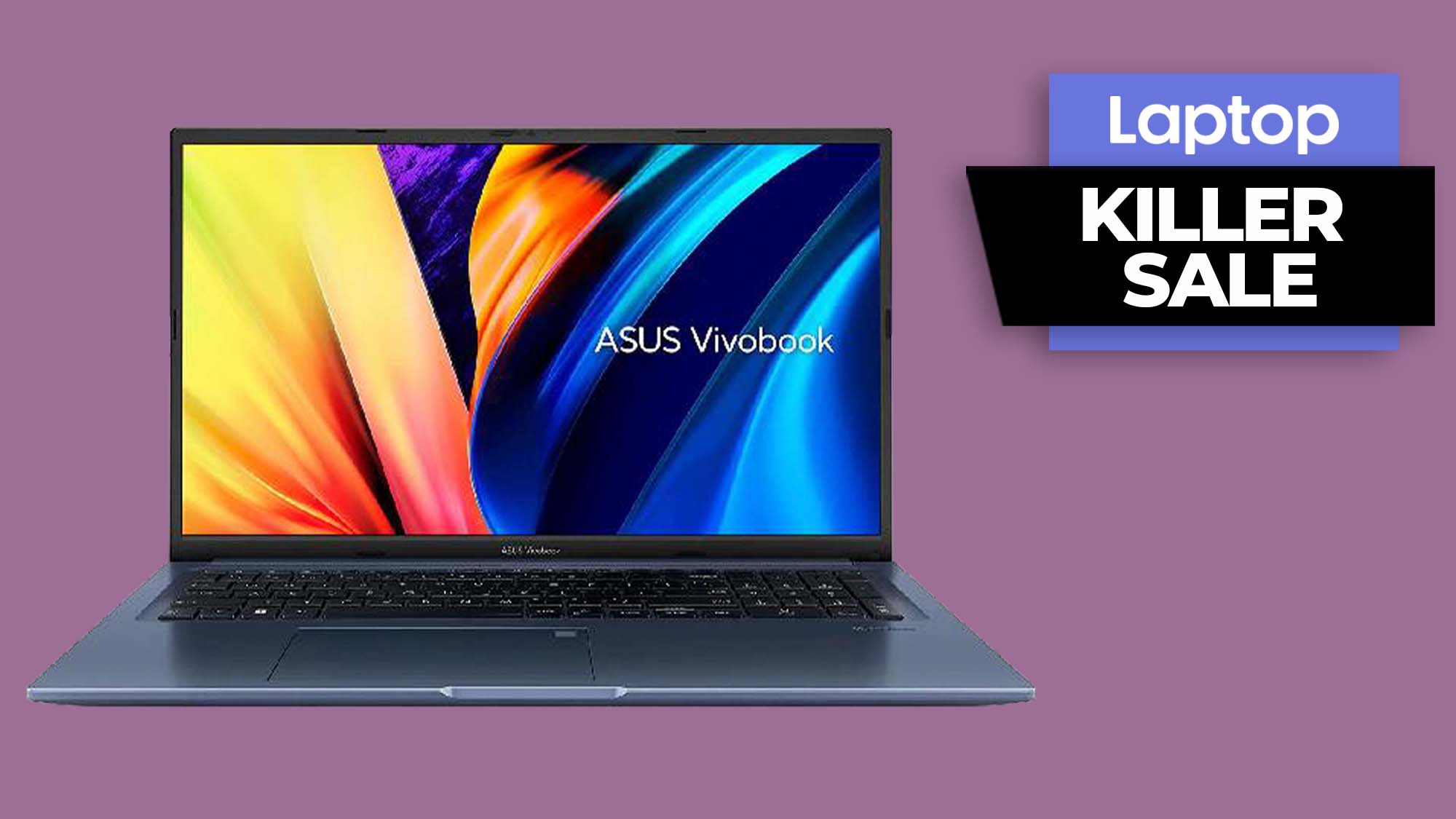 Asus's Vivobook 17X's specs boast plenty of performance power for work and play. The notebook in this deal packs a 17.3-inch (1920 x 1080) display with 180 lay-flat hinge sleek geometric design for convenient screen sharing. 
Powering the laptop is a 12th Gen Intel Core i5-12500H 12-core CPU coupled 8GB of RAM alongside Iris Xe graphics and a 512GB SSD for storage. This configuration is ideal for day-to-day multitasking, streaming content and light gaming.
Now just under $480 at Staples (opens in new tab), the Asus Vivobook is the best laptop for the money. This is one of the best Black Friday laptop deals you don't have to wait for. 
Save $450 on a Surface Pro 8+keyboard bundle!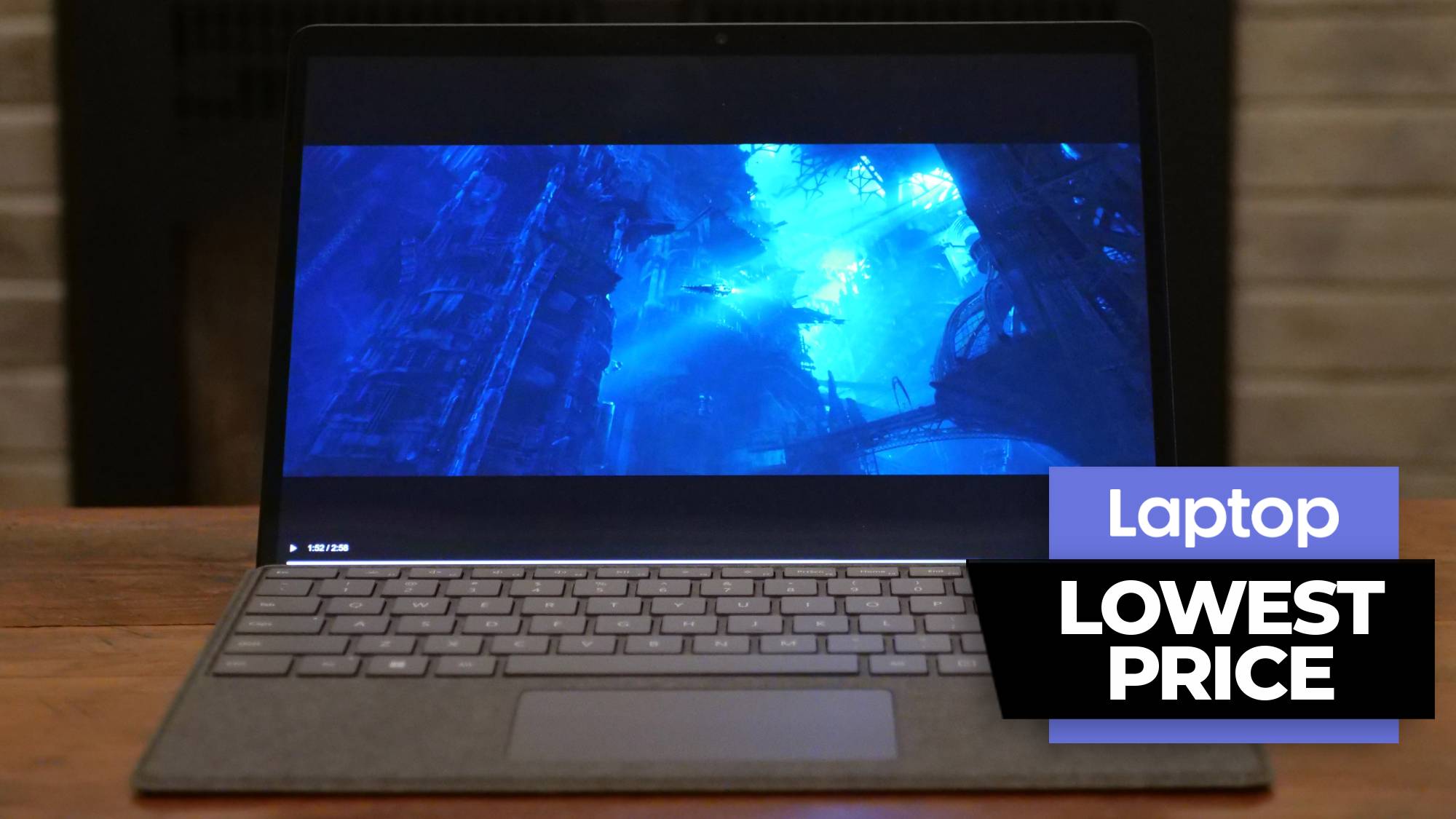 The Microsoft Surface Pro 8 remains an outstanding option for 2-in-1 laptop fans that want something a bit closer to a tablet than a laptop. The best part about this deal is that it answers our typical complaint of not getting a keyboard as the Surface Pro 8 and Type Cover are just $899 at Best Buy (opens in new tab).
The model in this deal features an Intel Core i5-1145G7 CPU, 8 GB of RAM, and a 256GB SSD. In my Surface Pro 8 review, I was thrilled with the performance, the new webcam, and the updated design that eliminated those infamous bezels from the now larger display. That was enough to earn it a 4 out of 5-star rating and an Editor's Choice award.
At just over 9 hours the battery life is just ok, but my only other complaint was the price and lack of a bundled keyboard, both of which are solved by this deal.
iPad Pro 2022 gets its first discount!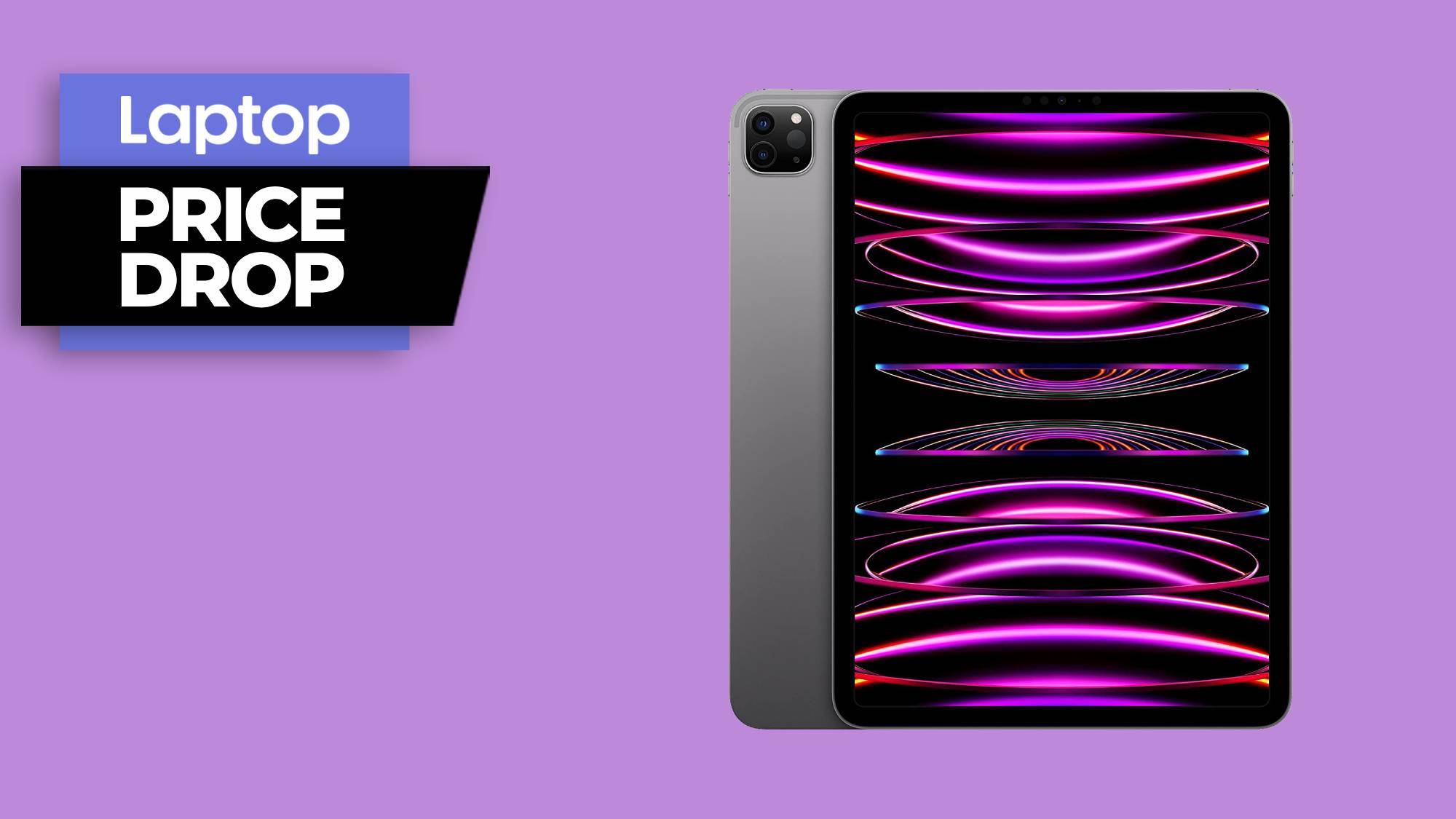 While we understandably love our laptops, some tablets certainly blur the lines and Apple's 2022 iPad Pro is certainly one such example. It is one of the best tablets to buy with even faster performance in its pro-grade series this year. It retains the same gorgeous 11-inch (2388 x 1668) Liquid Retina display — now powered by Apple's M2 processor with enhanced GPU. 
Amazon is slashing $50 off the iPad Pro 11 (opens in new tab), the first discount we've seen on the new tablets and there's a good chance that's the steepest discount for this model through Black Friday. Much like the iPhone, the iPad enjoys years of software support and combined with the absolutely improbable power of the M2 processor you'll be enjoying this tablet for years to come.
Asus ROG Zephyrus G14 with RTX 3060 is just $899!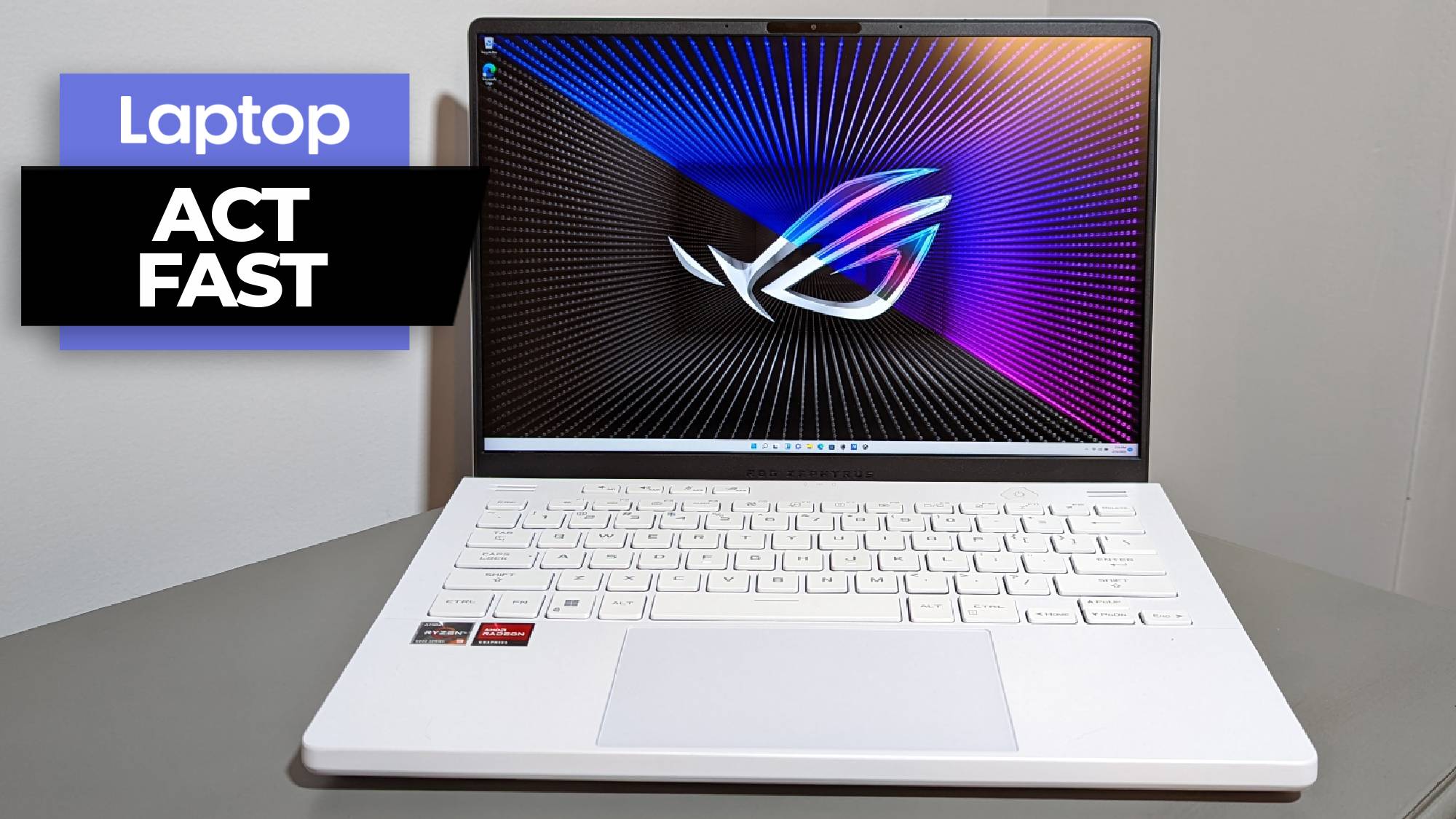 While it's not the cheapest Black Friday gaming laptop deal we've seen, the ROG Zephyrus G14 for $899 at Best Buy (opens in new tab) is one of the most affordable that we'd recommend if you want to play modern AAA games with decent settings. 
A $500 discount on this already reasonably priced laptop brings it down to a great entry price and Asus makes some of the industry's best gaming laptops. This model features a 14-inch (1920 x 1080) display with a 144Hz refresh rate and runs on an AMD Ryzen 7 5800HS CPU coupled with 16GB of RAM. Rounding out its powerful specs are Nvidia's GeForce RTX 3060 GPU and a 512GB SSD. That's plenty of brawn for playing the latest PC games and day-to-day tasks for school or work. 
In our Asus ROG Zephyrus G14 review, we were impressed by its slim design, stellar performance, and solid audio. We also appreciate its comfortable keyboard and amazing battery life. We also appreciate its comfortable keyboard and amazing battery life. With the powerful specs it boasts under the hood along with the now sub-$900 price tag, this is a tough deal to beat.
Save up to $200 off MacBook Pro M2 at Best Buy!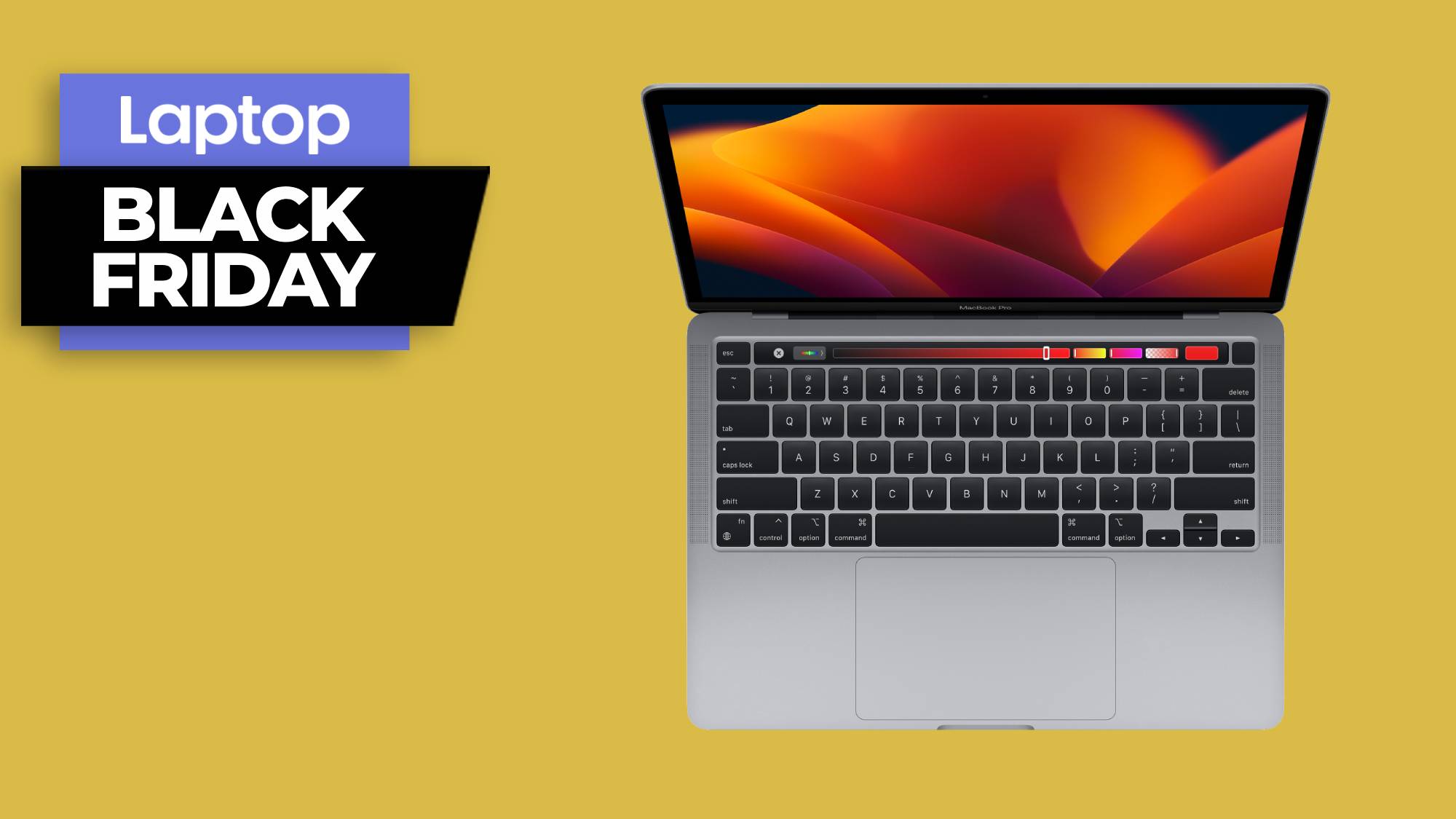 Black Friday MacBook deals abound and the MacBook Pro M2 is no exception, with $150 off the base model and $200 off any other MacBook Pro M2 configuration at Best Buy (opens in new tab).
The MacBook Pro 13-inch M2 earned 4.5 out of 5 stars from us on the strength of its outstanding performance, otherworldly battery life (18+ hours!), great webcam, and comfortable keyboard. While it didn't get the design update that the Air M2 saw this year, that may not bother you as the classic look of the MacBook Pro won't go out of style soon.
$500 off an HP Spectre x360 2-in-1 with a 12th Gen Intel Evo
HP Spectre x360 16: $1,999 $1,499 @ Best Buy (opens in new tab)
Typically $1,999, this HP Spectre x360 is $500 off right now at Best Buy (opens in new tab). Considering this 16-inch 2-in-1 is packing a 12th Gen Intel Evo Core i7 CPU, 16GB of RAM, a 1TB SSD, and a UHD+ (3840 x 2400) touchscreen, that is a screaming deal! And unlike some other tablets and 2-in-1s this comes with the stylus included!
HP's Spectre x360 lineup is a mainstay on our best 2-in-1 laptops with strong performance along with a stylish and durable design and this model is no exception.
In our HP Spectre x360 16 review, we were stunned by that 16-inch UHD+ (3840 x 2400) OLED display, stylish form factor, and ample battery life. That model came with an 11th Gen Intel chip, but the HP Spectre x360 16 in this deal boasts Intel's latest, powerful processor, meaning it can handle demanding tasks and plenty of multitasking without breaking a sweat.
This Chromebook is under $80!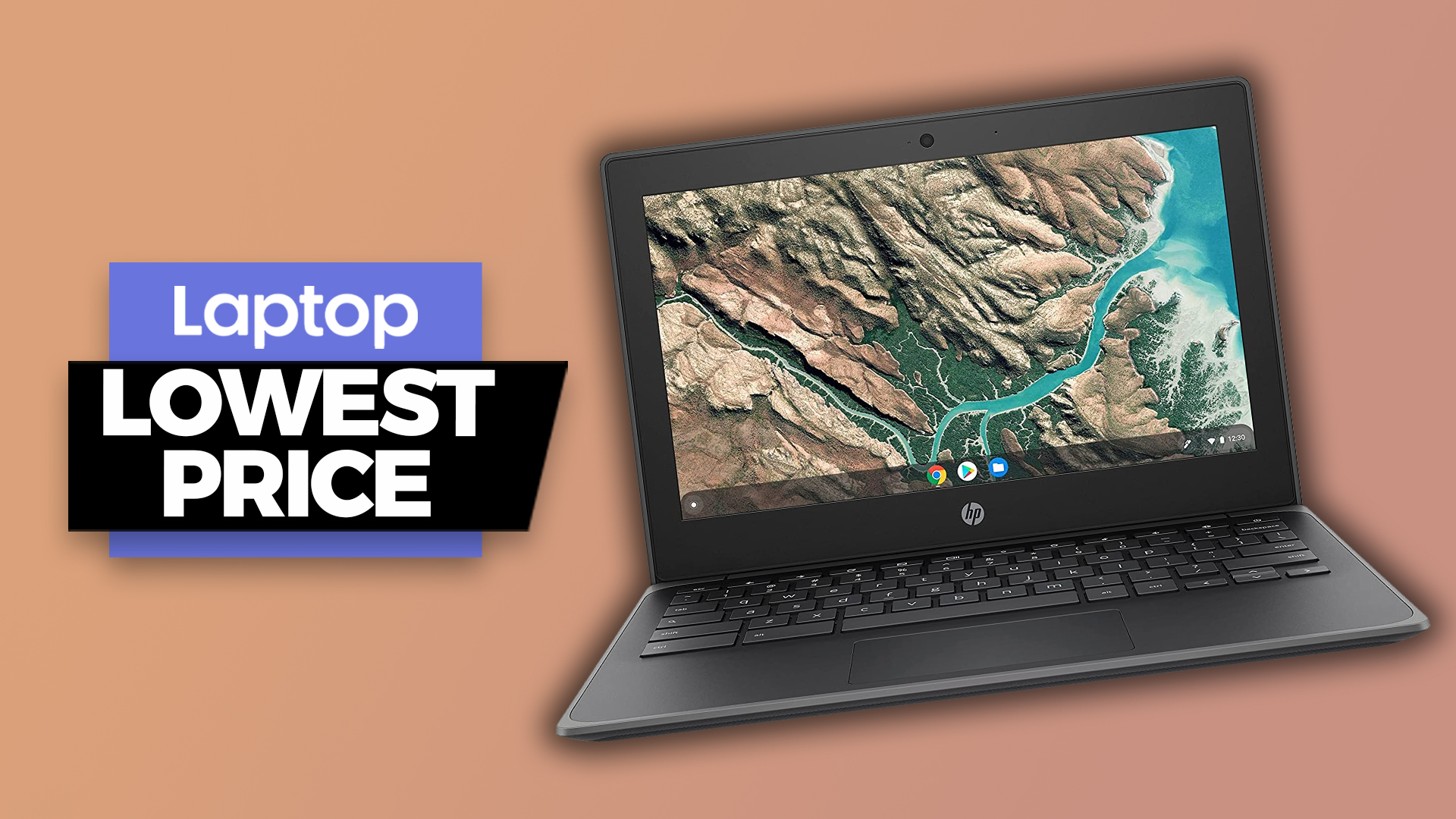 Right now, you can pick up HP's Chromebook 11 for just $79 (opens in new tab). Now that is down from the original price of $259, so while you definitely need to set your expectations appropriately, the HP Chromebook 11 will deliver a solid secondary laptop experience for web browsing and watching streaming content. 
If you want a laptop to keep in the kitchen for recipes or to watch a show, the HP Chromebook 11 is your huckleberry. We aren't on the lookout for the race to the bottom deals for Black Friday, but sometimes a dirt cheap Chromebook is the perfect fit and the HP Chromebook 11 fits that bill.
Save $500 on the best 2-in-1 laptop!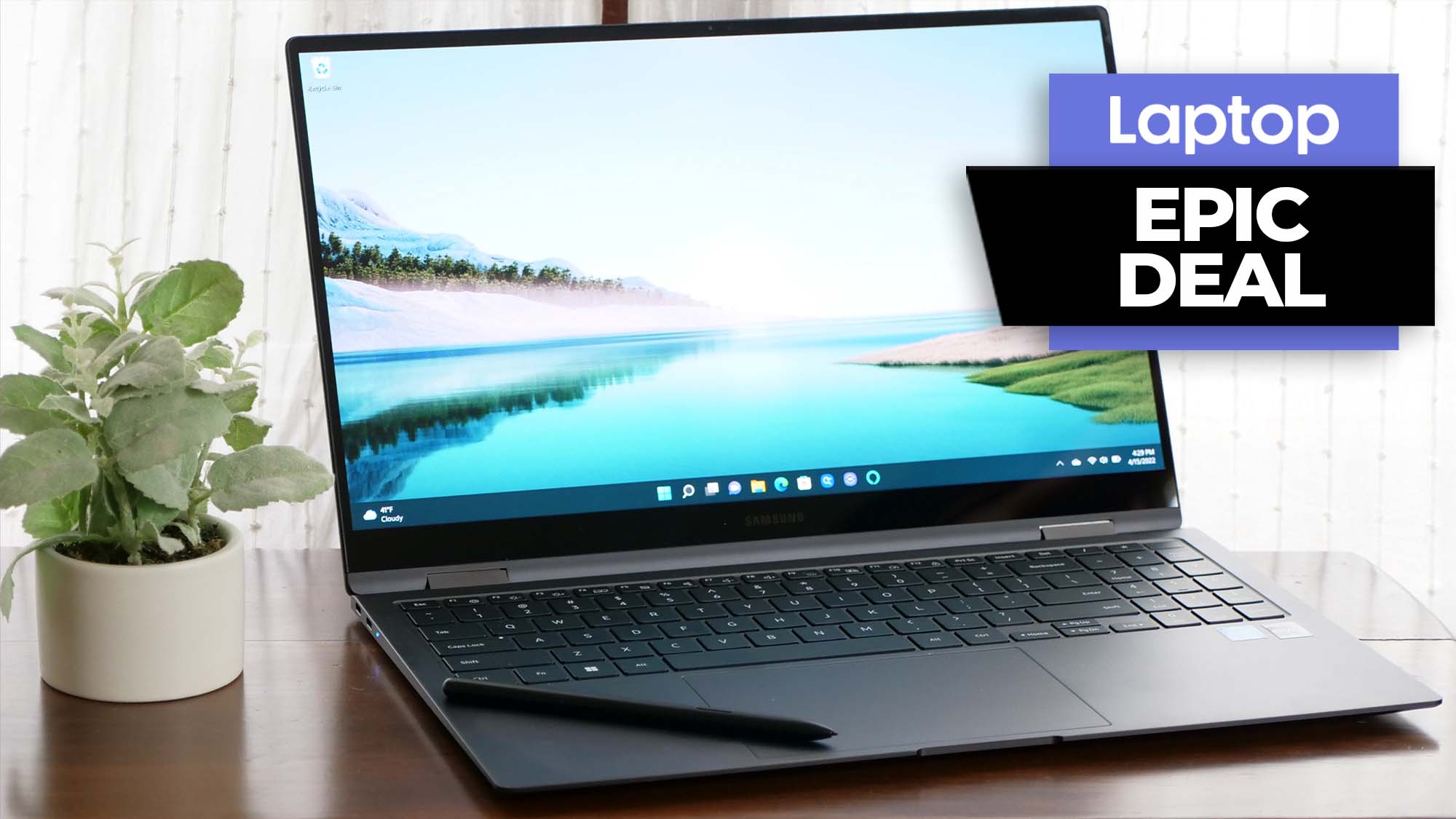 The Samsung Galaxy Book 2 Pro 360 in this early Black Friday deal features a 15.6-inch  (1920 x 1080) AMOLED touch screen, an Intel Core i7-1260P CPU, 8GB of RAM and a 512GB SSD — all for less than $1,000 from Samsung! 
The Galaxy Book 2 Pro 360 earned a fantastic 4.5 out of 5 stars and an Editor's Choice award from us this year. In our review we praised the 2-in-1 laptop for its stunning, portable design and powerful performance. We also adored its bright, color-rich AMOLED display. It continues to blow my mind that a 15.6-inch laptop, let alone a 2-in-1 laptop with a sturdy hinge, can be this thin and light.
You can even save another $200 off if you have an eligible phone, tablet, watch or laptop to trade-in.