Hello everybody! In today's video, I'll show you my top ten new features in Windows 10 1903. Another update to Windows 10 version 1903 is already available for download and installation from the Microsoft official website. As usual, it represents a set of new functions and features, and you might find some of them really useful. For today's review, I selected the ten most interesting ones that affect interface, settings, new functions and other novelties.
So, let's have a closer look at them. 1. Light Theme Let's start with visual changes. As you may have noticed, the most obvious change here is the new light theme. Now it is the default theme for common user's settings.
While previous light themes still had some of their menus in darker colors, now the entire theme looks well-balanced in color and shade. If you don't like it – never mind; the usual theme with light windows and darker system panel is still there for you.
Dark mode in Windows 10 doesn't look too well yet due to a number of third-party apps which don't support it. On the contrary, the light theme looks more balanced and natural. Microsoft have also changed default wallpapers for Windows 10 so that look more suitable for the new light theme.
Also, some Fluent Design elements have been added: the transparent Start menu, notification center, shadows and so on. You can change these settings by opening Settings > Personalization > Colors and checking the corresponding option. 2. Reserved storage In addition, now Windows 10 has got a "Reserved Storage" – the disk space allocated primarily for a smooth upgrade process.
Previously, you could often hear complaints about computers suffering from update errors due to low system disk space and the difficulties users faced when trying to recover the operating system after such errors.
Also, this storage is used for some third-party apps and temporary system files. Settings / System / Storage / System & Reserved. Some computers that upgraded to Windows 10 1903 may not have the Reserved Storage – as in my case. To enable it, open the Run window and type "regedit," and follow this path: HKEY_LOCAL_MACHINE\SOFTWARE\Microsoft\Windows\CurrentVersion\ReserveManager Double click on the key with the name "ShippedWithReserves" and change its value to 0 Click OK, close the registry editor and restart the computer.
As you can see, now this feature is enabled.
3. Windows 10 Sandbox Back in May this year, Windows 10 developed a new feature, Windows Sandbox. It is designed to save you the trouble of worrying about running unknown executable files on your computer. Sandbox is basically a light virtual machine that allows to run and test applications in an isolated environment. Actually, this is a safety-type feature, so after you close the tested application, all sandbox data will be removed.
Using this feature, you don't need to set up a virtual machine as most power users do. The computer should support virtualization in BIOS. Meanwhile, this feature is available in Professional and Enterprise editions of Window, as Microsoft believes options like that are more in demand among advanced users rather than everyone else. What is more, a freshly installed Windows doesn't have it – Sandbox needs to be added through Control Panel as a separate feature. By default, Sandbox is disabled but turning it on is extremely easy.
Go to Control Panel / Programs and Features / Turn Windows features on or off / Windows Sandbox.
After installation and restart, the Windows Sandbox shortcut will appear on the Start menu. 4. Recommended Troubleshooting One of the best new features in Windows 10 May 2019 update is Recommended Troubleshooting. This function lets the operating system fix automatically many critical issues on your device.
For example, it can automatically restore default settings for critical services, change system settings to match your hardware, or adjust specific settings to keep your device working properly. Fixing critical issues is completely automatic and cannot be disabled. Though you can't disable this feature, you can use the Diagnostic & feedback page to manage how the feature works. 5. Automatic active hours How many times have you realized you forgot to change the active hours to prevent the computer from suddenly restarting and installing updates while you are working or playing?
Now, you can take this burden off your back.
Just enable this function and the operating system will configure it automatically based on when and how long this computer is typically used. To enable this option, open Settings > Update & Security > Change active hours / Adjust active hours for this device based on activity. 6. Pause Windows updates Finally, Microsoft heard Windows 10 users' complaints and gave them more control over update management.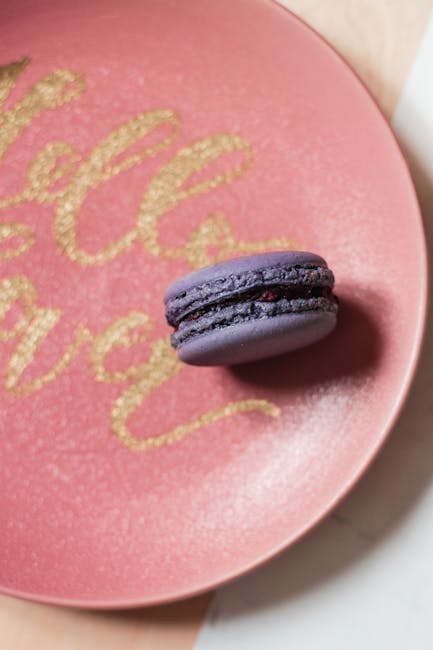 Now all users can pause updates for a week, and they can even choose when exactly to install the latest large update. Now it is possible to keep to the current version of the operating system and receive monthly security updates while avoiding the need to install the latest functional builds.
Actually, people have long been able to pause Windows 10 updates even before that – but they had to be using Windows 10 Pro only. So this change is especially significant to users of the Home version as large updates are not always stable enough. Microsoft has also changed the principle of allocating disk space for Windows updates.
Some updates could not be installed if the system disk was low on space. As I said before, now the operating system can reserve about 7 Gb of disk space for Windows Update service. 7. Quick access to symbols If you ever wrote a text containing some special symbols or characters, you know how inconvenient it can be to remember the "Alt" key codes or to search the Internet for the symbol you need.
Beginning with the May 2019 update, you can quickly find and insert the symbol you need into the text or a messenger in social media.
To open the updated emoji panel, just press the key shortcut Windows key +; This emoji panel contains a new feature to quickly find and insert symbols and even kaomoji (that is, face characters). For your convenience, there are symbols for punctuation, currency, geometry, math, Latin, and language symbols. In addition, the operating system will remember the ones you pick most often and put them into a special tab where you can find them even faster next time. 8. Enhanced Search Mode (Cortana and Search are separated now) Search is not new to Windows 10, but in this version, there are huge changes.
Microsoft separated Search and Cortana in the Windows 10 taskbar which is good news for those not too fond of the voice assistant. From now on, Windows will process voice queries separately from typing text in the search field. Windows 10 will use the system-integrated search function for text queries, and Cortana – for voice queries. By the way, the new interface shows popular apps, recent actions and files, as well as options to filter stuff by apps, documents, email and web history.
Generally, search has retained many of the older things, but now it will search across all folders and connected drives.
It looks like Microsoft will be focusing on this area in the nearest future, and new updates will give us access to even more powerful search tools. In addition, you will find a new settings page to configure all search aspects, including a new setting that allows you to search virtually every directory – and not only documents, photographs, videos and desktop. 9. Remove even more built-in apps Step by step, Microsoft enables Windows 10 users to remove more and more shareware apps that come supplied as a part of the operating system. In version 1903, you can disable such applications as Groove Music, Mail, Calendar, Movies & TV, Calculator, Paint 3D and 3D Viewer.
By now, there is no simple way to remove programs like Camera or Edge, but with the Microsoft's browser switching to the Chromium engine it's quite possible we will see the magic button for Edge, one day. Visit our channel to watch a good video about removing Windows 10 built-in apps – check the link below. 10. Brightness Control Among the minor improvements worth mentioning, I'd like to note a new brightness slider.
It is available in the Action Center and lets you adjust brightness in a second.
This tool is supposed to replace the tile that allowed switching between several preset brightness levels. So now you can easily set your screen to have, say, 33% brightness. This option is available to laptops too, but if you use an external monitor, you are unlikely to find the slider in the notifications area. Of course, this is by no means the complete list of all new and updated features in Windows 10. If you find something new and interesting that I missed today, you are most welcome to leave a comment.
That's all for now! I hope this video was useful. Hit the Like button and subscribe to our channel. Check the bell button to receive notifications about any future videos. Leave comments to ask questions and share your opinion.
Thank you for watching. Good luck..
Read More: moto G31 Unboxing & First Impressions⚡Cheapest AMOLED Smartphone?! @12,999